Elevate
Motion Graphics, Graphic Design, Animation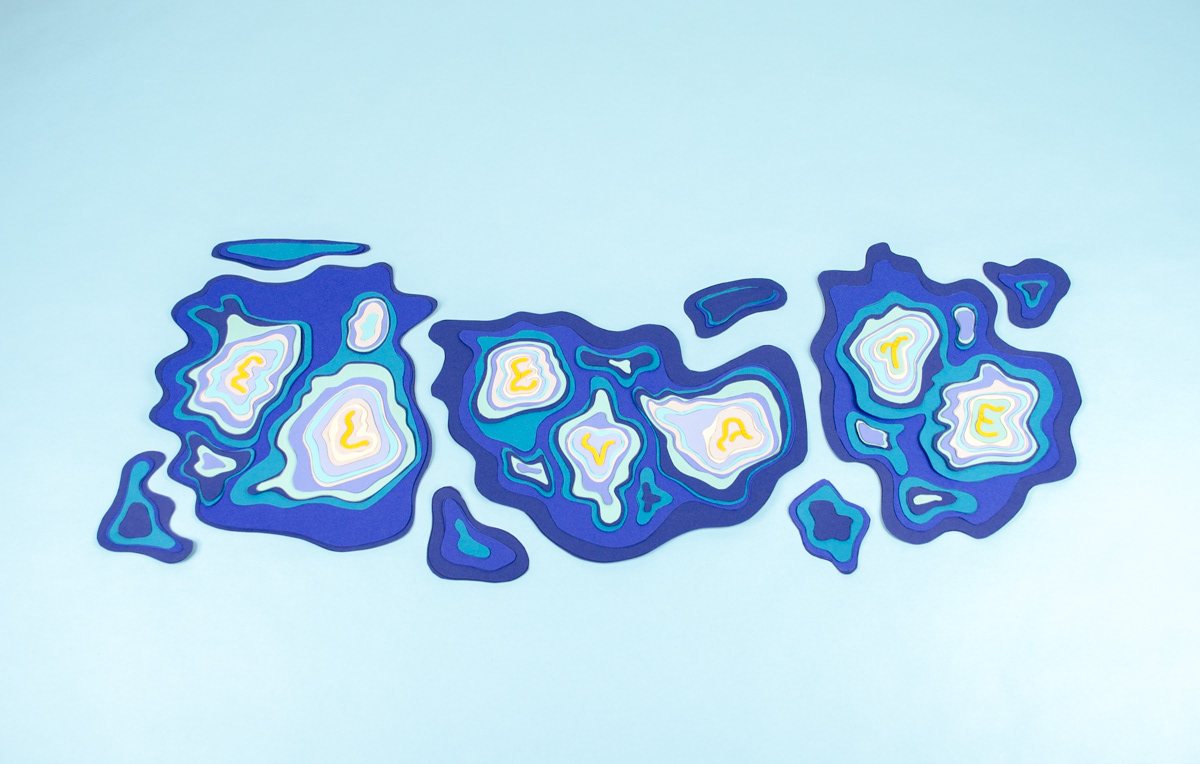 Brief:
Explore kinetic typography by animating one letter, one word, and one phrase. At least one needs to use an analog process.
The following resembles my analog version.
Solution:
Stop motion spelling out the word "elevate" with hand cut paper. The rising contour lines were inspired by hiking trails I completed in Hesse, Germany.